WELCOME TO FUTURE FACES
REGISTERING STUDENTS FOR NEW TERM
STARTING AUGUST 24TH 2019
(when we will announce our full production shows in 2020)
NO AUDITIONS FOR ENTRY INTO SCHOOL BUT LIMITED SPACES AVAILABLE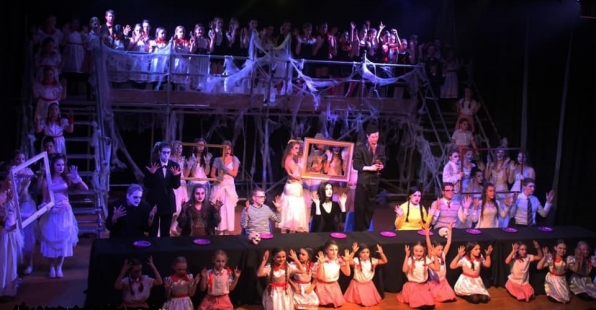 Click here to see our students in The Addams family musical in June 2019
Behind the scenes from Starlight Express in July 2018
Why choose Futures Faces?
Future Faces was established in Lutterworth in 2000 and over the last seventeen years we have had the pleasure of teaching thousands of students in all the disciplines of the perfoming arts namely dance, acting and singing.
We have our own bespoke premises, based on the Hall Park site, in Lutterworth and we can boast some of the best performance spaces in the East Midlands.
Our history tells us that many students that attend here will go on to have professional careers in the Arts, however our primary concern is to ensure that our dedication to developing life skills in young people is always at the front of our activities.
Children start here from as young as three years of age, in our Junior Musical Theatre School, progressing at the age of seven to our Full Musical Theatre School where students study until the age of eighteen. For students that purely want to act we also have our acting school where students study form the age of nine up to school leaving age.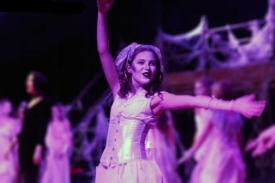 Boys, girls and staff come to Future Faces from a wide range of backgrounds, and usually from within Lutterworth and the surrounding villages. However, some students travel from as far away as 40 miles from the centre. The staff, collectively, have considerable experience and the boys and girls have vast potential. All have curiosity and ability.
Whilst we have collective aims, everyone is treated as an individual: all boys and girls are encouraged to develop their talents and to use initiative to do so.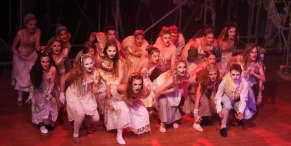 At whatever age or part of the school, students
appear in at least two productions each year.
We wish all members of the School to think of others
at least as much as of themselves, giving as well as
receiving, trusting others, being tolerant of those with
different views and habits, respecting all around as
individuals and caring for their well-being.
We believe a friendly and happy atmosphere brings out the best in all of us and we encourage a spirit of co-operation and generosity and we cater for the most extrovert student to the most introverted.
STUDENTS WILL BE WORKING SHOWCASE PERFORMANCES FOR THE THREE AGE GROUPS WHICH WILL BE PERFORMED AT THE START OF 2020
SHOW DATES
Saturday 4th December 2019 3pm / 6pm Senior Showcase
Saturday 18th January 2020 3pm / 6pm Intermediate Showcase
Saturday 25th January 2020 3pm / 6pm Junior Showcase
Saturday 4th July 2020 Junior/Intermediate Full production
Sunday 5th July 2020 Senior Full production
Full production show content will be announced 24th August
Please feel free to also contact the centre for more information
01455.553878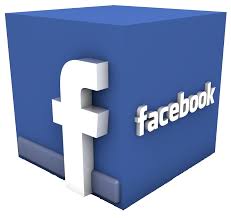 Click to join us on Facebook - Full Theatre School