SMILEY FACES THEATRE SCHOOL
Smiley Faces Theatre School is a scaled down version of
Future Faces theatre school.
Age 3 - 6 years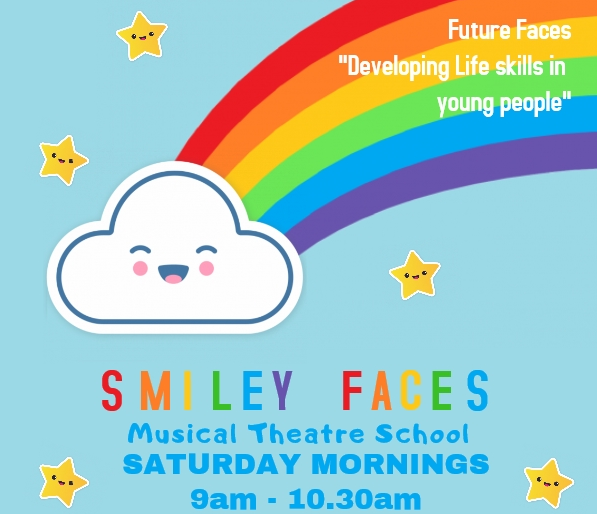 Whilst the syllabus is freestyle in design, weekly lesson plans are created,in order to ensure that students build on the skills learnt the previous week. The core curriculum concentrates on learning interaction between children, building confidence and having fun through the three disciplines of singing, dancing and acting.
The students spend half an hour in each subject and perform two showcases per year to parents, family and friends at The Centre. One is held before the Christmas break and the other at the end of the summer term. The students perform across all three disciplines and demonstrate the skills they have learnt through script work appropriate for their age along with songs and dances.
Children can be enrolled throughout the year subject to spaces being available
'It's a great place to start and the future starts now'
SHOW DATES
Summer Show Saturday 20th June 2020 3pm & 5pm