SMILEY FACES THEATRE SCHOOL
Smiley Faces Theatre School is a scaled down version of Future Faces theatre school.
The students attend from age 3 yrs until 6/7 yrs of age.
They attend from 09.00 am until 10.30am on Saturday mornings. The idea behind the Junior school is to build confidence in a fun atmosphere through the three disciplines of singing, dancing and acting.
The students spend half an hour in each subject and perform two
showcases per year to parents, family and friends at The Centre.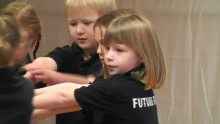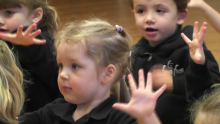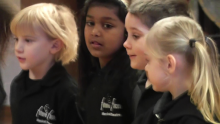 Full information on the activities that take place, and how the school is run, can be found by downloading the School prospectus.
Children can be enrolled throughout the year subject to spaces being available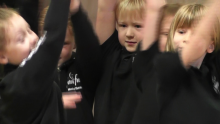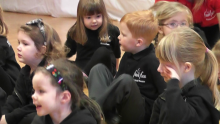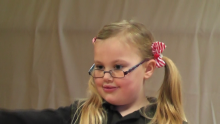 'It's a great place to start and the future starts now'
SHOW DATES
Christmas Show - Saturday 7th December 2019 3pm / 5pm
Summer Show - Saturday 20th June 2020 3pm / 5pm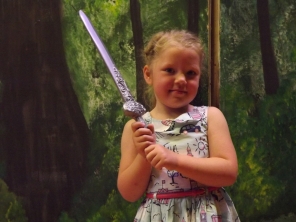 Of course we understand that parents may have concerns about how their child may settle and adapt to their time at the school. Please contact the Principals office to discuss how we can make this transition as smooth as possible and give you a bit of respite on a Saturday morning.
01455.553878