FITNESS AND WELL BEING
We offer a variety of different fitness activities to improve health and well being.
Fitness and physical activity can improve your health and can provide immediate benefits that will improve your quality of life, relieve stress and increase energy.

1-1 and 1-2 Personal Training
Visit www.bexiwood.co.uk
PILATES WITH LAURA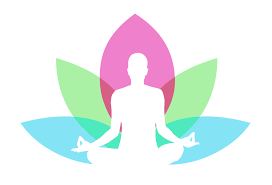 Pilates lengthens and stretches all the major muscle groups in the body in a balanced way. It requires concentration in finding a centre point to control your body trough movement. Each session is designed to improve flexibility whilst stabilising and strengthen core muscles.
MONDAY & WEDNESDAY
10am - 11am and 6.15pm - 7.15pm
With the use of rubber bands, fitballs and lightweights you will get an all over workout stretching and toning.
TUESDAY
6.15pm - 7.05pm
Gym sticks Pilates to improve balance, posture and toning.
Classes cost £7 pay as you go
Individual sessions are also available
Classes are suitable for all, from beginners to advanced.
Although Pilates is a low-impact activity, certain people should seek medical advice before embarking on a new physical activity.
For more information please call Laura 07894 555353