FUTURE FACES ADULT ACTING
MONDAY NIGHTS 8PM
As a Musical Theatre School, Future Faces is extremely proud of everything that it stands for and the challenges it helps its students overcome. Being able to extend this now to those over the age of 18 is absolutely fantastic.
FFAAG was formed in early 2019 to offer an opportunity for people to perform on stage. Whether you have performed before and are looking to return to the stage, or you have no experience at all then why not join us. FFAAG is all about building confidence through performance - an amateur dramatics group that not only provides excellent performances for the local community but provides its members a space to be creative in a supportive and friendly environment.
Our aim is to produce 3 performances a year. These range form straight drama to outrageous comedy. W are looking for new members, not only in an acting capacity to but also the roles that are all so important when putting on a production from marketing, producing, to backstage and front of house. If you want to get involved and join us then please get in touch.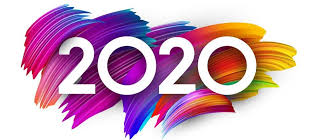 SHOW TO BE ANNOUNCED
We will be announcing our next show before the end of the year so keep your eyes peeled.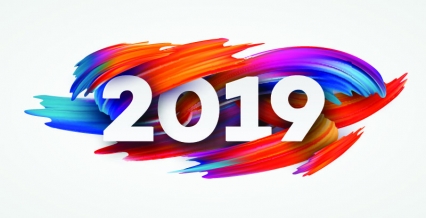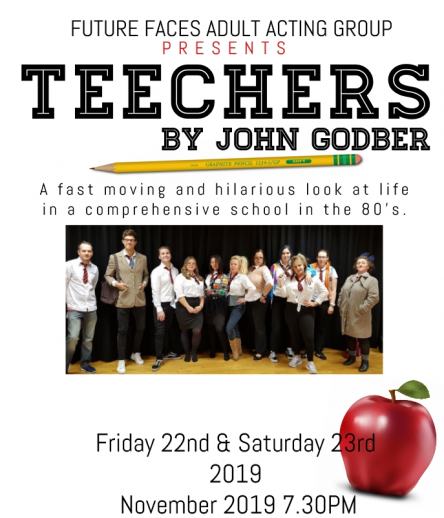 'OUT on DVD'
JUNE 2019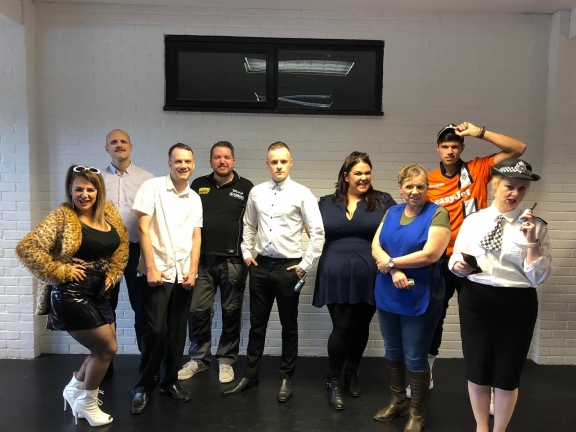 The Cast of 'OUT on DVD' 2019